Artificial Intelligence and Chatbots improving customer services
---
---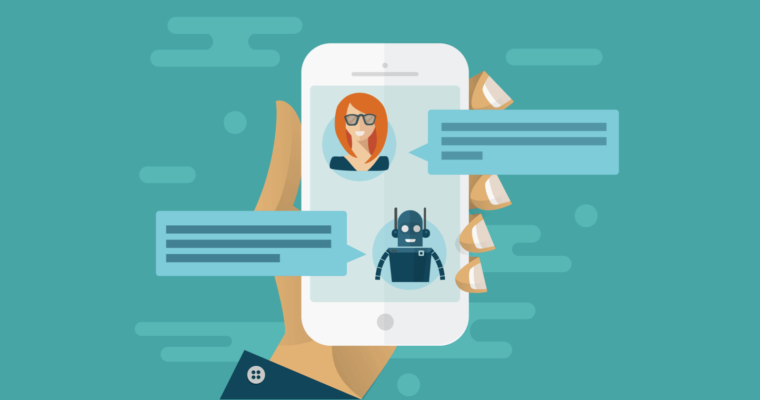 ---
Chatbots are the computer-managed programs that employ in interaction with people by utilizing a combination of automated messaging, artificial intelligence, and language-based rules. While conventional chat applications are often manned by an individual within the business, handled by the 3rd party customer service supplier, or a combination of both. Hence Artificial Intelligence and chatbots go hand in hand.
AI Chatbot: How Artificial Intelligence and Machine Learning can improve your Chatbot?
Chatbots are all the rage right now, and they're not going to go anywhere. Consumers expect to interact with brands with the support of several different channels, and chat is one of them. Businesses that wish to connect with their target audience using a conversation need to be quick in responding. According to recent research from InsideSales and Harvard Business Review, a setback of 5 minutes can have catastrophic results on the lead generation. After making their users wait for 15 minutes, businesses decrease their chances to get a valuable contact up to 300 % — that where CHATBOTS come into place. End-users expect to get an instant response and businesses which is possible with the help of Chatbots. It provides split-second reactions to consumer's queries and is programmed to handle the whole conversation just like a human customer delegate.
Key benefits of Chatbots:
Instant response: Chatbots provide immediate answers and help to resolve customer complaints/queries quickly. A recent study showed that 68% of respondents believed that Chatbots are up to the task, while 50% thought the same about applications.
24/7 availability: Chatbots is always ready to attend to their customer queries at all times, helping businesses as well as improve customer experience. And over 65% of customers prefer such high availability.
Increased savings: Business Intelligence research indicates that by implementing Chatbots will certainly help several businesses to save from 28 to 45%, depending on their dimensions.
Now that you know why Chatbots are such a useful tool for propelling customer satisfaction and loyalty let's take a look at how Artificial intelligence (AI) can improve Chatbots
Chatbots come in two flavors:
Rule-based bots answer questions based on the predefined rules developers embed into them. These rules can vary from simple to very complex. Unfortunately, rule-based bots are not able to answer questions that show patterns for which these bots were not designed. That's the reason Artificial Intelligence (AI) holds such potential in the area of Chatbots.
Chatbots programmed to do more than answer questions require Artificial Intelligence (AI) that would let them learn from the interactions with end users. For a Chatbot to work, you need to know the exact points for when and why users reach out to you. Understanding the more exceptional details of the user's journey and having the correct foresight is necessary to programming Artificial Intelligence (AI) Chatbots. The Chatbot triggers need to be designed in a way that impeccably guides the users through the sales funnel. The primary goal of Artificial Intelligence (AI) Chatbots is bridging the gap between people and machine.
Chatbots are the Future
According to the Juniper, chatbots will get involved in around 90% of all types of business-customer interaction by the year 2020. A survey conducted by Oracle showed that 85% of senior marketing and sales professionals anticipate being using Chatbots for customer interactions by the year 2020. There's no denying that Chatbots are on their way to becoming the most dominating technology trend in the customer service sector.
Don't stay behind and get in touch with our team of experts from Quantamix Solutions to create a Chatbot for your business and stay ahead of the curve.
---