Importance of Artificial Intelligence in HR hiring solutions
---
---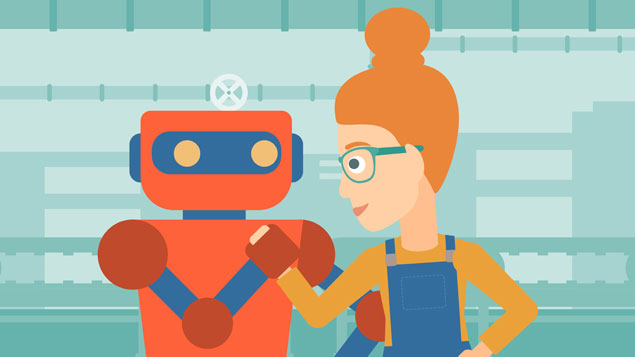 ---
Importance of Artificial Intelligence in HR hiring solutions: Five Practical Applications
While we can all keep browsing through articles spread all over the net that talk about the impact Artificial Intelligence is creating in the HR sector, there are only few who probe into the practical problems being solved by the utilization of Artificial Intelligence. Time has come when instead of just speaking about the theory of the Artificial Intelligence and its high-level impact; we try to look at its real-world applications in the context of the HR sector and the ways in which the employee can take full advantage of the resulting interruption. As a forward-thinking, technically inclined product vendor, we have listed some of the key players who are doing outstanding work in this sector. There are others also, but these are considered the most popular one.
Here are the five practical applications of Artificial Intelligence in hiring that make you understand the significance of artificial intelligence in HR hiring solutions:
Hirevue
Mya Chatbot also is known as Artificially Intelligent Recruiter
Textio
HiringSolved
Relink
Hirevue
If video interviewing is one of your most important recruiting activities then it's worth taking a look at Hirevue, a recruiting start-up based out of Jordan. The start-up makes use of Artificial Intelligence algorithms in the most pioneering ways to choose candidates through video interviews by smartly analyzing their facial expressions, raw audio, and many other data points. The Hirevue Video Intelligence platform helps to speed up the recruitment method by reducing reliance on CV as well as combining video interviews with reliable I-O science, predictive, and artificial intelligence.
Mya Chatbot also is known as Artificially Intelligent Recruiter
Formerly known as the First job, Mya systems have developed a recruiter chatbot, which is known as, Mya. The bot makes use of artificial intelligence to communicate as well as interact with job seekers. Mya was first launched in July 2016 and it works on various levels such as screening them for the job, sourcing CVs, and scheduling the interview. The application assistant relies on Natural Language Understanding to find consequential information from the candidate's answer to a query and accordingly responds to it.
Textio
Do you need to perk up your job listings? Textio will certainly help you do accurately that and through the help of Artificial Intelligence. It is an amplified writing platform which provides HR all the support they require for constructing efficient high impact job postings. Powered by ML and Natural Language Processing, Textio efficiently analyzes millions of job postings as well as recruiting outcomes to identify the patterns that result in some posts getting better success than others in terms of applies. The start-ups aim to solve talent and diversity sourcing problems by supporting the recruiters write their best job post ever.
HiringSolved
If you are looking for Artificial Intelligence-based equipment that decreases bias in recruiting, HiringSolved has you already covered. Its experimental means RAI uses hundreds of data points to recognize diverse candidates to help you reach a variety of goals. The tool uses a proprietary statistical model that was generated in a house that permits users to improve search application through the platform's gender and ethnic diversity models. The other different function of RAI is very much similar to that of Mya, which is communicating with candidates just like any other human supporter.
Relink
Relink is a Copenhagen based start-up that sells APIs for matching and screening candidates. These APIs make use of Machine learning to identify diverse patterns in CVs and consequently match them to particular employment. It has the experience of reading through more than 25 million CVs, Relink is one of the first market players to provide a machine learning based platform for CV-Job matching.
The smart API can be incorporated with the existing recruiting software to improve its search and matching capabilities. They have named the API as Marlowe which utilizes Artificial Intelligence to offer smart recommendations, do smart research as well as offer insights based on industry developments and skills. The reason is to make it simpler for the recruiters to find the correct match, and save critical time in the method by application of machine learning as well as big data.
---