2019's Most Popular Data Science Courses
---
---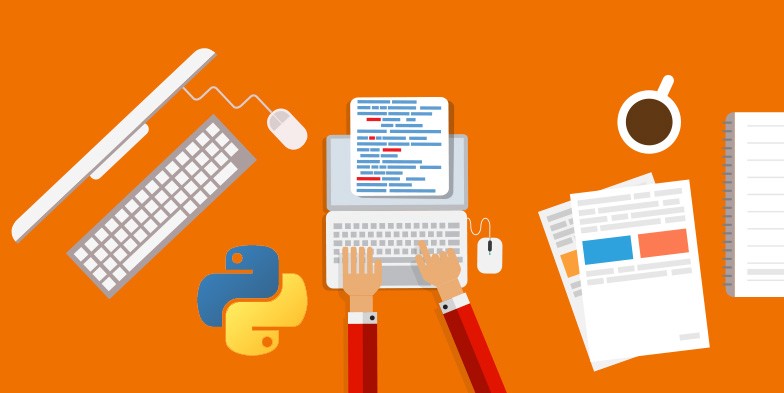 ---
Traditionally, data analytics have been linked to the technology industry. However, today, big data has a universal application and is impacting all the industries - from sports to an AI-based technology solution. The size of the data businesses are producing has grown multi-folds, highly refined algorithms are being developed, and computational power has taken a great leap. The convergence of these developments is propelling rapid technology evolution.
These transformations are shifting traditional job roles. Industry professionals will need cutting-edge data analytics skills to thrive in this changing landscape. In such challenging and exciting times, it is vital for companies and individuals alike to learn these skills to achieve their businesses and individual goals. In order to help you decide the right course for you, the following are 2018's ten most popular data science courses on Coursera and we believe this trend will continue.
Machine Learning ( Stanford University )
Machine learning is the science of getting computers to act without being explicitly programmed. In the past decade, machine learning has given us self-driving cars, practical speech recognition, effective web search, and a vastly improved understanding of the human genome. Machine learning is so pervasive today that you probably use it dozens of times a day without knowing it. Many researchers also think it is the best way to make progress towards human-level AI. In this class, you will learn about the most effective machine learning techniques, and gain practice implementing them and getting them to work for yourself. More importantly, you'll learn about not only the theoretical underpinnings of learning but also gain the practical know-how needed to quickly and powerfully apply these techniques to new problems. Finally, you'll learn about some of Silicon Valley's best practices in innovation as it pertains to machine learning and AI. This course provides a broad introduction to machine learning, data mining, and statistical pattern recognition. Topics include: (i) Supervised learning (parametric/non-parametric algorithms, support vector machines, kernels, neural networks). (ii) Unsupervised learning (clustering, dimensionality reduction, recommender systems, deep learning). (iii) Best practices in machine learning (bias/variance theory; innovation process in machine learning and AI). The course will also draw from numerous case studies and applications so that you'll also learn how to apply learning algorithms to building smart robots (perception, control), text understanding (web search, anti-spam), computer vision, medical informatics, audio, database mining, and other areas.
Neural Networks and Deep Learning
If you want to break into cutting-edge AI, this course will help you do so. Deep learning engineers are highly sought after, and mastering deep learning will give you numerous new career opportunities. Deep learning is also a new "superpower" that will let you build AI systems that just weren't possible a few years ago. In this course, you will learn the foundations of deep learning. When you finish this class, you will: - Understand the major technology trends driving Deep Learning - Be able to build, train and apply fully connected deep neural networks - Know how to implement efficient (vectorized) neural networks - Understand the key parameters in a neural network's architecture This course also teaches you how Deep Learning actually works, rather than presenting only a cursory or surface-level description. So after completing it, you will be able to apply deep learning to your own applications. If you are looking for a job in AI, after this course you will also be able to answer basic interview questions. This is the first course of the Deep Learning Specialization.
This course will teach you how to build convolutional neural networks and apply it to image data. Thanks to deep learning, computer vision is working far better than just two years ago, and this is enabling numerous exciting applications ranging from safe autonomous driving to accurate face recognition, to automatic reading of radiology images. You will: - Understand how to build a convolutional neural network, including recent variations such as residual networks. - Know how to apply convolutional networks to visual detection and recognition tasks. - Know to use neural style transfer to generate art. - Be able to apply these algorithms to a variety of image, video, and other 2D or 3D data. This is the fourth course of the Deep Learning Specialization.
This course will teach you how to build models for natural language, audio, and other sequence data. Thanks to deep learning, sequence algorithms are working far better than just two years ago, and this is enabling numerous exciting applications in speech recognition, music synthesis, chatbots, machine translation, natural language understanding, and many others. You will: - Understand how to build and train Recurrent Neural Networks (RNNs), and commonly-used variants such as GRUs and LSTMs. - Be able to apply sequence models to natural language problems, including text synthesis. - Be able to apply sequence models to audio applications, including speech recognition and music synthesis. This is the fifth and final course of the Deep Learning Specialization. deeplearning.ai is also partnering with the NVIDIA Deep Learning Institute (DLI) in Course 5, Sequence Models, to provide a programming assignment on Machine Translation with deep learning. You will have the opportunity to build a deep learning project with cutting-edge, industry-relevant content.
Improving Deep Neural Networks: Hyperparameter tuning, Regularization and Optimization
This course will teach you the "magic" of getting deep learning to work well. Rather than the deep learning process being a black box, you will understand what drives performance, and be able to more systematically get good results. You will also learn TensorFlow. After 3 weeks, you will: - Understand industry best-practices for building deep learning applications. - Be able to effectively use the common neural network "tricks", including initialization, L2 and dropout regularization, Batch normalization, gradient checking, - Be able to implement and apply a variety of optimization algorithms, such as mini-batch gradient descent, Momentum, RMSprop and Adam, and check for their convergence. - Understand new best-practices for the deep learning era of how to set up train/dev/test sets and analyze bias/variance - Be able to implement a neural network in TensorFlow. This is the second course of the Deep Learning Specialization.
Introduction to Data Science in Python
This course will introduce the learner to the basics of the python programming environment, including fundamental python programming techniques such as lambdas, reading and manipulating csv files, and the numpy library. The course will introduce data manipulation and cleaning techniques using the popular python pandas data science library and introduce the abstraction of the Series and DataFrame as the central data structures for data analysis, along with tutorials on how to use functions such as groupby, merge, and pivot tables effectively. By the end of this course, students will be able to take tabular data, clean it, manipulate it, and run basic inferential statistical analyses. This course should be taken before any of the other Applied Data Science with Python courses: Applied Plotting, Charting & Data Representation in Python, Applied Machine Learning in Python, Applied Text Mining in Python, Applied Social Network Analysis in Python.
Structuring Machine Learning Projects
You will learn how to build a successful machine learning project. If you aspire to be a technical leader in AI and know how to set a direction for your team's work, this course will show you how. Much of this content has never been taught elsewhere and is drawn from my experience building and shipping many deep learning products. This course also has two " flight simulators" that let you practice decision-making as a machine learning project leader. This provides "industry experience" that you might otherwise get only after years of ML work experience. After 2 weeks, you will: - Understand how to diagnose errors in a machine learning system, and - Be able to prioritize the most promising directions for reducing error - Understand complex ML settings, such as mismatched training/test sets, and comparing to and/or surpassing human-level performance - Know how to apply end-to-end learning, transfer learning, and multi-task learning I've seen teams waste months or years through not understanding the principles taught in this course. I hope this two-week course will save you months of time. This is a standalone course, and you can take this so long as you have basic machine learning knowledge. This is the third course in the Deep Learning Specialization.
In this course, you will get an introduction to the main tools and ideas in the data scientist's toolbox. The course gives an overview of the data, questions, and tools that data analysts and data scientists work with. There are two components to this course. The first is a conceptual introduction to the ideas behind turning data into actionable knowledge. The second is a practical introduction to the tools that will be used in the program like version control, markdown, git, GitHub, R, and RStudio.
In this course, you will learn how to program in R and how to use R for effective data analysis. You will learn how to install and configure software necessary for a statistical programming environment and describe generic programming language concepts as they are implemented in a high-level statistical language. The course covers practical issues in statistical computing which includes programming in R, reading data into R, accessing R packages, writing R functions, debugging, profiling R code, and organizing and commenting R code. Topics in statistical data analysis will provide working examples.
As data collection has increased exponentially, so has the need for people skilled at using and interacting with data; to be able to think critically, and provide insights to make better decisions and optimize their businesses. This is a data scientist, "part mathematician, part computer scientist, and part trend-spotter" (SAS Institute, Inc.). According to Glassdoor, being a data scientist is the best job in America; with a median base salary of $110,000 and thousands of job openings at a time. The skills necessary to be a good data scientist include being able to retrieve and work with data and to do that you need to be well versed in SQL, the standard language for communicating with database systems. This course is designed to give you a primer in the fundamentals of SQL and working with data so that you can begin analyzing it for data science purposes. You will begin to ask the right questions and come up with good answers to deliver valuable insights for your organization. This course starts with the basics and assumes you do not have any knowledge or skills in SQL. It will build on that foundation and gradually have you write both simple and complex queries to help you select data from tables. You'll start to work with different types of data like strings and numbers and discuss methods to filter and pare down your results. You will create new tables and be able to move data into them. You will learn common operators and how to combine the data. You will use case statements and concepts like data governance and profiling. You will discuss topics on data, and practice using real-world programming assignments. You will interpret the structure, meaning, and relationships in source data and use SQL as a professional to shape your data for targeted analysis purposes. Although we do not have any specific prerequisites or software requirements to take this course, a simple text editor is recommended for the final project. So what are you waiting for? This is your first step in landing a job in the best occupation in the US and soon the world!
---